300 Hour Advanced Yoga Teacher Training Course
Immerse yourself in a 300 Hour Advanced Yoga Training that is colourful, witty, clever and filled with exciting storytelling. Your advanced journey with us is as much about deepening your own practice and individuality as it is about honing your skills to teach and empower others around you. Much of our time together will be spent on expanding your knowledge of yoga asanas while paying attention to key elements of an advanced yoga practice.
Watch the training overview
---
Live Captions
Transcriptions are generated automatically in real time for students who are deaf or hard of hearing so they can follow along more easily with lectures, masterclasses, and Gather round recordings.
The advanced training will carry you further along your yoga teacher journey. It will reignite the areas that you feel most passionate about, and will build upon and deepen your understanding of the fundamental concepts of yoga.
A new day for yoga.
"The content is well-organized, the website is carefully designed, and the videos are beautiful. Everything comes together in a very logical structure, reflecting the care and enthusiasm of the creators behind it. I can't say enough!"
~ Ross Wirtanen, Drishti Beats graduate ~
---
Click on each educational category below to learn more ↓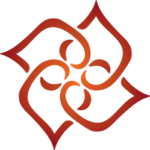 In addition trainees get three Advanced Workshops:
Yin Yoga Workshop

,
Restorative Yoga Workshop
 and our
Inversions Workshop
.
Complimentary
!
Syllabus Overview
---
A certificate you can go global with.
Pursuing a training that is internationally recognised is key in our world today. You also want your hard work to be valued and acknowledged. Meet the Drishti Beats Global Certificate. Printed on a durable tree-free 19pt premium paper featuring a tactile metallic shine and finished with a special silky soft-touch coating, this yoga certificate is designed to be long lasting. More importantly it is internationally recognised and instils a sense of pride and accomplishment everywhere you go.
---
Whether you have a specific question, looking to overcome a hurdle, or to meet other students just like you, our live zoom calls give you all the support and guidance you need as you unlock your teaching potential. We will also ensure you are on the right path to log and complete the required Contact Hours towards your Yoga Alliance accreditation.
The calls are extremely interactive and they fluctuate in content.  Sometimes we have discussion points, other times guided meditation, flows or trainees teaching. In addition, we offer plenty of one on one calls for further guidance if needed. We are with you on your journey the entire way!
No matter where in the world you are calling from, you can pick the group with the time zone that best works for you. Each call is approximately one hour.
We offer two flexible options:
Group One
meets every 
Thursday 
at
1:10pm New York
10:10am Los Angeles
18:10 London (GMT +0)
20:10 Tel Aviv / Athènes (UTC/GMT+2h)
Group Two
meets every
Thursday 
at
8:10pm New York
5:10pm Los Angeles
9:10am Tokyo +1 Day (UTC/GMT +9)
11:10am Sydney +1 Day (UTC/GMT+11h)
---
Meet the Drishti Community
Drishti Beats alumni community celebrates the family-like alumni Drishti community and explores the impact the Drishti Beats yoga teacher training experience has had on their lives.
Our Student eBook* makes it easy to get to the right page in an instant. Whether you're immersed in a single session or bouncing between a few. You can also take and arrange your notes, highlight and save important paragraphs, and build your personalised yoga journey glossary.
And yes, you can still print it.
(* you can download the Student eBook on any modern smartphone, tablet or e-reader)
For night owls.
Night mode has been expanded to every section of our Student eBook. Switch to white-on-black text for easier reading in the dark — so you can get lost in the Gita and the adventures of Prince Arjuna without keeping anyone awake.
The trio behind Drishti Beats are industry leaders: Lori Lowell (2015 recipient of IHRSA's Julie Main Woman Leadership Award), her husband Jeremy Lowell, an award-winning industry lecturer, and Asaf B. Goldfrid, a multi-talented stage and screen actor, producer, and fitness entrepreneur. The three have earned the reputation as the go-to professionals for the fitness industry for over two decades.
Lori Lowell has been a visionary leader serving the fitness education community for over three decades. She has transformed her life's work and experience in the Fitness and Wellness industry into a yoga teacher training platform unlike any other. In 2013, she began to focus on yoga as her preferred path to elevating her physical and spiritual health. Lori is the recipient of the of the 2015 Julie Main Woman Leader Scholarship award:
"Let's be brave, forthcoming and continue to acknowledge and honor everything that Julie stood for: courage, perseverance, excellence and professionalism. Let's open our eyes to all of the amazing possibilities that stand in front of us."
As an E-RYT© 500, YACEP©, she immersed herself into the development of a unique yoga teacher training model for other like-minded exercise enthusiasts who seek to become strong, competent and knowledgeable yoga teachers.
Having 30 years in the fitness/wellness and yoga industry Jeremy has taken the journey into Yoga and has committed to a strong yoga practice and teaching practice.  A dentist by trade, Jeremy has been able to take his masterful care-taking and bedside manner and transform it into a mindful and caring yoga teaching practice. An E-RYT© 500 and co-founder of Drishti Beats, Jeremy teaches his classes with a special delivery that gives students a clear understanding of position and breath while creating a comfortable space for which to practice.
Asaf B. Goldfrid is a British/Israeli stage and screen actor, Rescue Diver & Emergency First Responder Instructor, and a widely acclaimed fitness entrepreneur.
"When people ask, I usually say I've been practicing yoga in the bigger portion of my life. It's true, I took my first yoga class when I was 15, and while yoga and I have seen our ups and downs, it's been the backbone to my physical and mental health since I was a teenager.״
An avid vegan, environmentalist and a RYT© 500, Asaf's track record for presenting at over 50 fitness-professional conventions is world class. He teaches successful strategies for fitness marketing and creating outstanding member experiences. His breadth of knowledge in branding and PR gives his audience practical tools to generate fitness buzz and build strong following.
Fun fact: The History Channel offered him the starring role of Jesus in Mankind: The Story of All of Us. Filmed in Morocco and over two years in the making, this global series was broadcast simultaneously in over 150 countries, and in more than 30 languages.
Alysia is a determined E-RYT 200 Drishti mentor with a strong focus on Power Vinyasa Yoga. Some of her other trainings and passions are in Yin, Restorative, and Rocket Yoga. Alysia's Vinyasa classes are fun, creative, and challenging. She playfully invites her students to try new things and to flow outside of their comfort zone with safe alignment. Follow her journey and practice on Instagram.
Ariel, our  musical yoga goddess is also a successful business woman with her own spa who finds bliss living and painting by the beach in San Diego. With a degree in musical performing arts, Ariel composes and performs for the world using a sexy, laid back, yet raspy spice-infused voice. She writes and sings all vocals on the Drishti Beats tracks. Ariel is an accomplished Yoga instructor, having completed 200 hours of Raja Yoga Training in Costa Rica. She tours internationally with Drishti Beats and teaches Yoga in San Diego. She is here to guide you through beautiful flows.
We have a place here for

every

kind

of

teacher.
At Drishti Beats, we're not all the same. And that's our greatest strength.
Amparo | Buenos Aires, Argentina
300h Advanced Yoga Training Registration
Our training is open enrolment to allow you to begin your training immediately upon joining our school.
Choose the payment option that's right for you:
500h Yoga Teacher Training
£499/mo. £333/mo.

(Limited Time Special 33.3% Off)
Start Now
100% No-Risk Money Back Guarantee
Although we don't think you'll ever want one, we'll gladly provide a full refund if it's requested within 7 days of registration.
Got a question?
*Or DM us anytime using the blue chat bubble below.